Sinopec Partners with Cummins to Build 1 GW Hydrogen Chlorinator Plant in China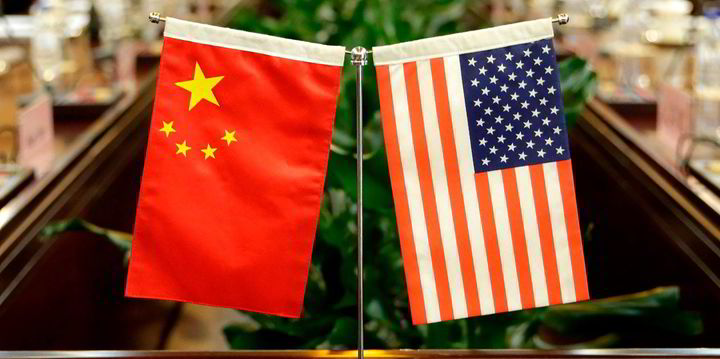 U.S. electrolyzer maker Cummins has formed a joint venture with Chinese state-owned oil giant Sinopec – known as Cummins Enze – that will build a 1-gigawatt electrolyzer plant in southern China.
The $ 47 million Foshan plant in Guangdong province will initially have an annual production capacity of 500 megawatts upon completion in 2023, which will be gradually increased to reach 1 GW by 2028.
It should be noted that the new entity will produce electrolysers with PEM technology – proton exchange membrane or polymer electrolytic membrane – rather than standard alkaline models.
While China has a range of alkaline chlorinator manufacturers capable of slashing the prices of Western competitors, the local industry is lagging behind on new PEM technology – which many green hydrogen developers are favoring because it is believed to have fallen behind. superior performance when powered by the production variable of wind and solar farms.
Beijing is seeking to remedy this imbalance with a nationwide project to develop a competitive PEM electrolyser that can be compared to machines from major European manufacturers.
The new joint venture will use PEM technology developed in France by Hydrogenics, a manufacturer of electrolyzers acquired by Cummins in 2019.
The article continues under the ad
According to a statement from Cummins Enze, the joint venture "will accelerate the accessibility and availability of green hydrogen through increased technological innovation, research and development and manufacturing capacity."
The new company will also provide "hydrogen generation system solutions", including for on-site hydrogen generation in hydrogen fuel pumps. Sinopec is targeting 200,000 tonnes of hydrogen refueling per year by 2025.
China adopts green hydrogen
Sinopec is China's largest oil refiner and currently produces 3.5 million tonnes of highly polluting gray hydrogen per year – mostly from unreduced coal – for use in its refineries and petrochemical plants.
Last summer, the public giant announced its goal of becoming China's largest 'hydrogen energy company', with a target of one million tonnes of green hydrogen – derived from the electrolysis of water. powered by renewable energies – between 2021 and 2025.
"Sinopec will develop strongly in the manufacture of hydrogen from renewable energies, and will focus on hydrogen for the transport and use of green hydrogen for refining," said acting chairman Ma Yongsheng last August.
The company also last October unveiled plans for its first PEM green hydrogen project, a 2.5 MW development to be installed at its Zhongyuan oil field in Henan province, which will produce 1.12 tonnes of green hydrogen per day with a purity of 99.9995%.
China also plans to abandon the manufacture of gray hydrogen and aggressively pursue the development of green hydrogen, which it sees playing a key role in its ambition to achieve net zero emissions by 2060.
"China's adoption of green hydrogen is a breakthrough for the planet, and Cummins and Sinopec unite to realize the potential of green hydrogen is a huge step forward in advancing our PEM electrolyzer systems innovative, "said Amy Davis, vice president and president of new power at Cummins.
Zhou Yuxuan, Chairman of Cummins Enze, added, "Green hydrogen is the ultimate technology for the hydrogen power industry in the future. Gray and blue hydrogen technologies (gray hydrogen with carbon capture technology) are just a transition. We will use Sinopec's current industrial resources and set up the green hydrogen industry chain to achieve greater progress. "
The Cummins electrolyser experience
Cummins currently operates 30 facilities in China, with more than 10,000 employees, and sold 670,000 engines – the company's flagship – in the country in 2020.
To date, it has sold 600 electrolysers, including the largest in the world, a 20 MW PEM model in Bécancour, Canada.
Cummins also has an existing partnership with Spanish electricity giant Iberdrola to build a more than 1 GW PEM electrolyzer plant near Madrid, which is also expected to come into service in 2023 with an annual capacity of 500 MW, before develop in the years to come.
Other manufacturers of electrolyzers have also announced large-scale factories, including Britain's ITM Power (5GW), Germany's ThyssenKrupp (5GW), Norwegian Nel (2GW), fellow American Plug Power in collaboration with the Australian Fortescue Future Industries (1GW) and French McPhy. (1GW).
According to the International Energy Agency's Hydrogen Projects Database, only 300 MW of electrolysers have been installed worldwide so far, although an additional 16.7 GW of electrolysis projects hydrogen have been announced and their developers say they will be in service by 2026.
(This article first appeared in Upstream's sister publication on renewable energy on January 4, 2022.)